Residence & Hotel in Stintino
A special oasis for a holiday in Sardinia characterized by tranquillity.
At La Pelosetta you can choose between staying in the hotel or in the residence, just a stone's throw from the crystal blue waters of Stintino, in front of the beautiful Pelosa beach.
Early bookings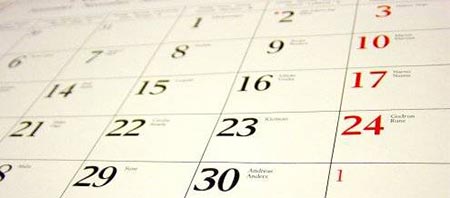 10% Discount for bookings made before 28 February 2021. The period from 6 to 22 August is not included.
Hotel / Residence Formula / Code EB01
Book now!
Mini Groups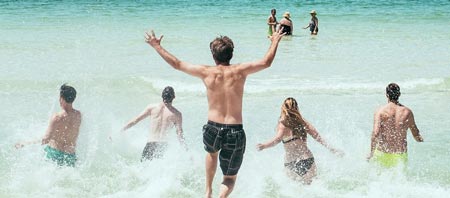 15% of discount for reservations for small groups until 28 February 2021 and 10% from 1 March 2021. The period from 6 to 22 August is not included.
Hotel / Residence / Code MG01
Book now!
Special Stay in Residence - 20% Off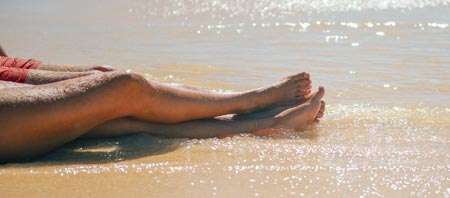 If you book a 7-night stay in residence from 1 to 15 June 2021, you'll get a 20% discount.
Only Residence formula / Code SR01
Book now!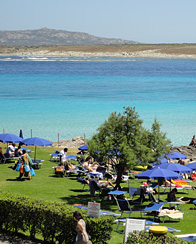 La Pelosetta
Choose from either the hotel or residence formula
and enjoy a holiday in one of the most beautiful
tourist destinations of the Mediterranean.
The Residence Hotel "La Pelosetta" looks out directly onto the sea and is just a short walk from the beach, with views of the Asinara and Piana Islands.
Book your room or apartment now and enjoy the sun and the colours of the "Caribbean" like sea of Stintino which, together with the Costa Smeralda, is considered one of the most enchanting places in Sardinia and the Mediterranean.
Food & Drink
The Mediterranean flavours of the local cuisine, snacks and pizzas on our panoramic veranda
"La Pelosetta" has something for everyone who wants to enjoy the Mediterranean flavours of local dishes, looking out onto a spectacular view while sitting in our restaurant with its extensive veranda with sea views or the snack bar, "I Ginepri" located in front of the "La Pelosa" beach.
Location

A unique and impressive landscape
White sands and a turquoise sea.
The complex is in a beautiful setting which goes from the extreme north-western tip of Sardinia along the coast to Capo Falcone, between
the "La Pelosa" beach and the famous Aragonese tower, in front of the Asinara, a National Park since 1998. Getting here is easy: "La Pelosetta" can be easily reached from the ports of Porto Torres, Olbia and Golfo Aranci and from the international airport of Alghero-Fertilia.
Read more